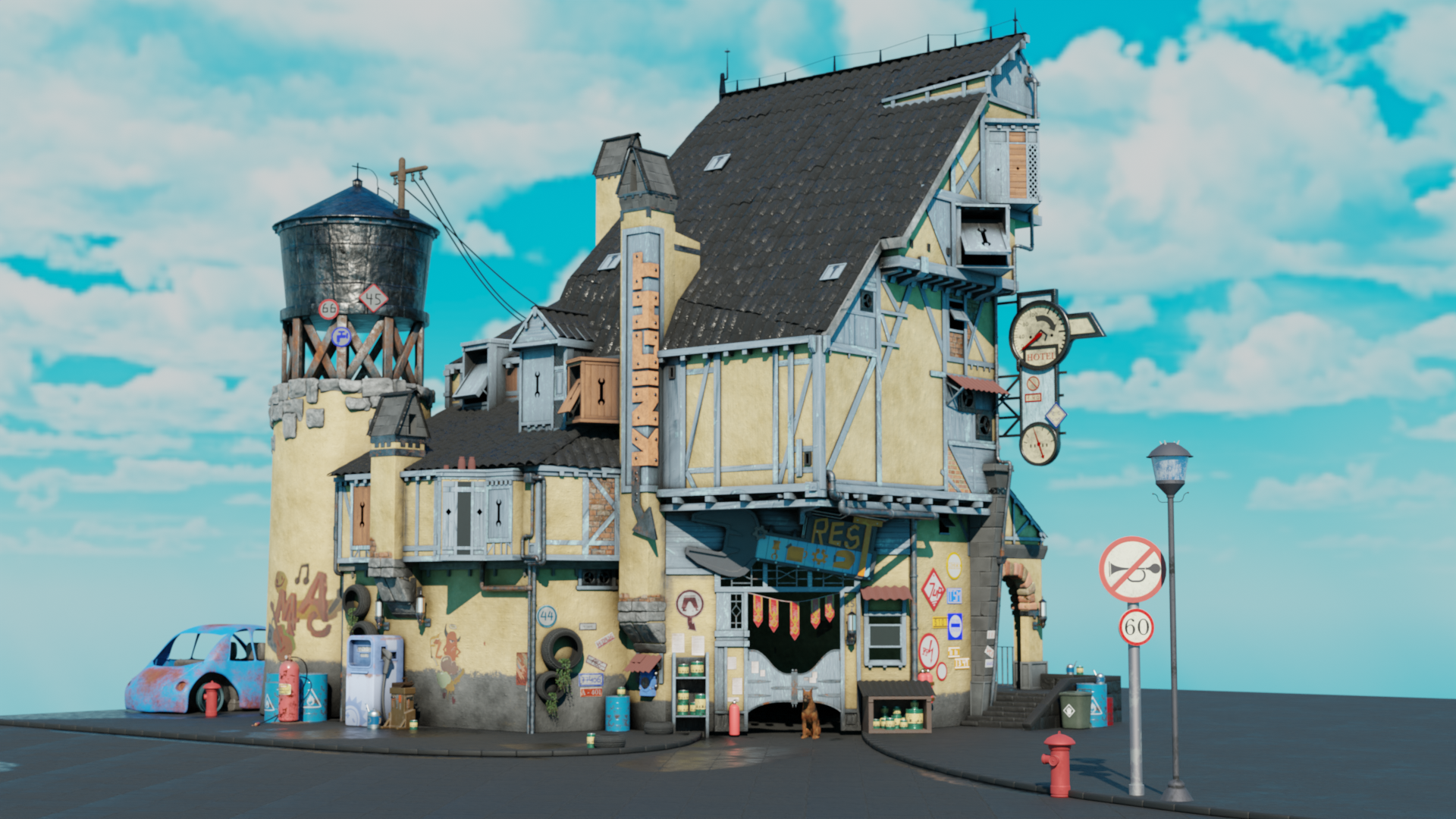 This is my latest personal project based on the fabulous concept art of the artist Kong Wenjie.

I leave the link to the original concept on artstation, thank you very much for giving me permission to publish my work based on your concept art concept.

https://www.artstation.com/artwork/qQ389P

I've been working on this project for the last month because I wanted to get out of my comfort zone and experiment with scenarios away from the world of infoarchitecture and realistic videogames, I wanted to try stylized art and leave Unity and Unreal Engine 5 for a moment.

This work is made entirely with Blender and Subsance Painter. All models have been created from scratch. I haven't worked with this full time.